If you love Scandinavian design, you have probably heard of "Hygge" the Danish word for coziness. As the colder months approach, adding some hygge to your home is the perfect way to cozy up your lifestyle. Though hygge is really about a way of embracing life, such as taking time to relax and enjoy simple things, their are many ways you can hygge your living space. Choosing the right colors and décor are some of the simplest ways to embrace hygge.
Clutter-Free
In Scandinavian design, decluttering is the first step in achieving a hygge inspired home. Think calm and serene and dispose of unwanted items or décor that you no longer need or enjoy. The less clutter you have, the more airy and open your space will feel. Then just breathe.
More Candles Please
What do the Danes most associate with Hygge? Candles. To endure the long winter months, candles are essential in creating a warm and inviting atmosphere. Whether it be a candlelit dinner or just relaxing by the fire, think gorgeous white candles.
Lots of Light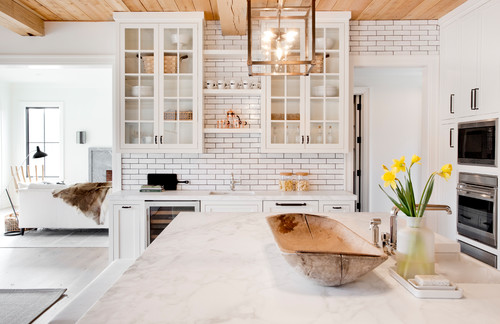 Besides the warm glow of candles, consider adding more light sources. As the days get darker, hyggelig your home with lots of natural light where possible. Consider adding some additional floor, table, and pendant lighting in Scandinavian design to create warming pools of light.
Embrace a Warm Palette
One of the trademarks of Scandinavian design is a warm, neutral color palette. If you plan to do a bit of painting this Fall, think warm whites, beige and soft greys to create that cozy feeling of hygge.
Create a Hyggekrog
A what? A Hyggekrog is better known as a snug or nook. Treat yourself and create a special hygge spot with lots of throws and some warm faux cushions, a place where you can curl up with a good book and a warm beverage. Then just relax.
Soothing Natural Elements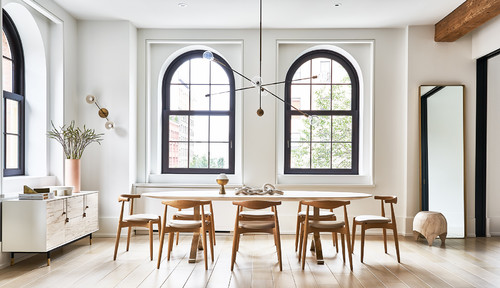 Scandinavian design is known for its natural elements. Part of the hygge idealism is to embrace nature both in lifestyle and in décor. Are you thinking of a furniture update? Consider a beautiful wood piece such as a table or console. A few naturally woven baskets are great for storing magazines or throws and give off a nice earthy feel.
Cozy Up By The Fireplace
Hygge or no hygge, a fireplace denotes the meaning of coziness and is the ultimate in a hygge home. Consider a new furniture placement near your fireplace just for a social conversation with friends and family. Even an inexpensive free-standing electric fireplace can give off warmth and exude that cozy feeling as the days get colder.
Introduce Soft Textures
Nothing is more hygge than the feel of a warm knit blanket, a soft faux fur pillow or a rug. Create inviting spaces by adding soothing textures to your living spaces. Think warm throws and cushions in soft textures and colors, then put on your shearling slippers and relax with some hygge time.
Take it Outside
Even though the days are getting chillier, gather up your warm blankets, and create a hygge space outdoors. Nothing is cozier than sitting by an outdoor fire with a cup of hot chocolate. Add some friendly lanterns, soft music, string lights, and you have your hygge retreat.
Ready to hygge up your home for Fall? We can help.
Renting furniture or staging could not be easier or more affordable with Arc Furnished Solutions. No need to make several phone calls relaying the same information and sorting through different terms, furniture selections, and prices. Arc will procure up to 3 competitive furniture rental or staging quotes in 1-2 days after a quick call to get a clear understanding of your needs.