If you're renovating or just looking at a kitchen update, bar stools are an essential element of the overall design. Though the kitchen has always been a focal point for friends and family to gather, today it has taken on a higher level of importance. As we spend more time at home, having a comfortable and efficient kitchen space can make all the difference in enjoyment.
Indeed, the popularity of open concept floor plans and kitchen islands has spurred many bar stool designs from traditional to mid-century modern. But which one is right for you? There are several factors to consider. For starters, consider the style of bar stool that will best complement the design of your kitchen. Next, how many do you need? Home experts recommend leaving 28 to 30 inches for each seating space for a comfortable fit.
Finally, think about the design of the bar stool. There are so many to choose from based on your budget—bar stools with or without a back, a swivel top, and various materials. No matter your taste, you can find a bar stool set that will perfectly enhance the look and enjoyment of your kitchen space. Here's a look at six iconic styles loved by designers and homeowners alike!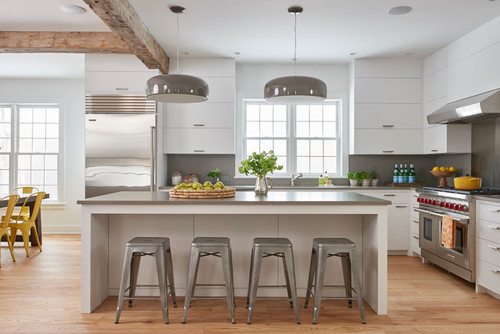 The Tolix Bar Stool
The Tolix bar stool designed by Xavier Pauchard in 1934 has become an iconic favorite. Recognized by its galvanized steel color, the Tolix fits perfectly as an industrial or rustic accent and is available in several varied reproductions.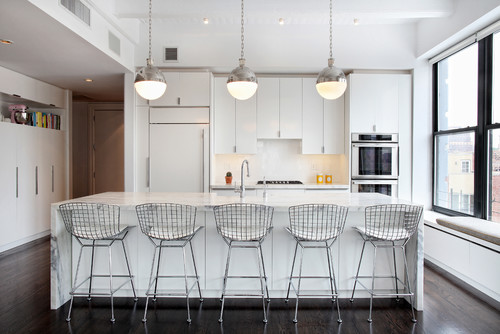 The Bertoia Stool
Designed by Harry Bertoia in the 1950s, the Bertoia stool is a mid-century classic. The wire form delivers a clean, modern design in space, structure, and function with tons of back support.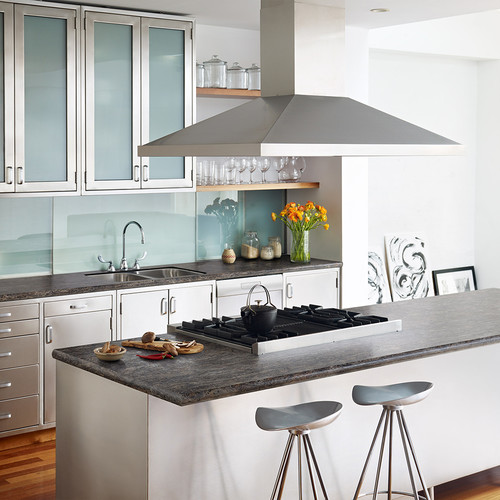 The Jamaica Stool 
Designed for a disco by Pepe Cortes in 1991, the Jamaica Stool is a classic Spanish design. With its modern tractor seat and a tubular structure, it is considered one of the best-designed stools in history and a favorite among designers.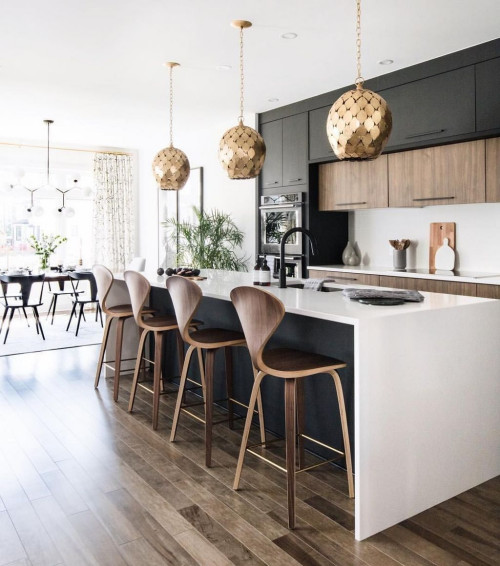 The Cherner Stool
 The Cherner Stool is another mid-century classic designed by Norman Cherner in 1958. Loved by architects for its gorgeous curved wood and modern form, this stool resonates strength and sculptural beauty.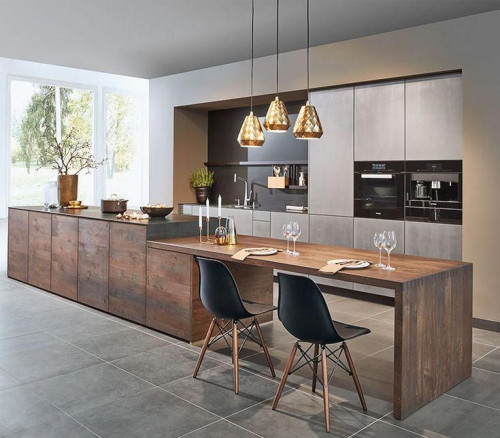 The Eiffel Chair
If you are looking to add a touch of mid-century modern to your kitchen, look no further than the Eiffel chair designed by Charles and Ray Eames in 1948. Celebrated as one of the most exceptional designs of the modern century, this iconic furniture piece beautifully adapts to any style or setting.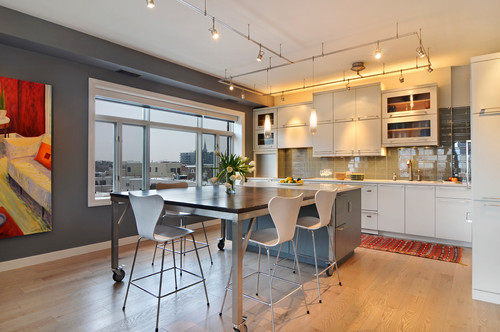 The Series 7 Stool
One of the most famous chairs of the mid-century, the Series 7 stool consists of a molded plywood shell resting on a chrome steel base. Designed by Arne Jackson in 1955, the Series 7 brings a timeless modern design to all styles of kitchens.
Renting furniture could not be easier or more affordable with Arc Furnished Solutions. No need to make several phone calls relaying the same information and sorting through different terms, furniture selections and prices. After a quick call to get a clear understanding of your needs, Arc will procure up to 3 competitive furniture rental quotes in 1-2 days.